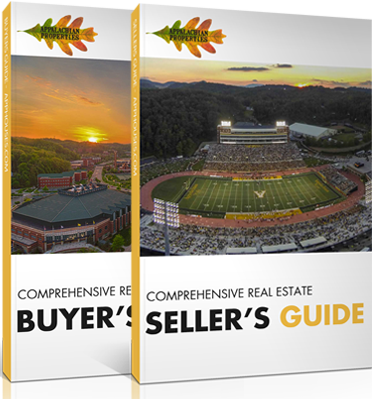 We Know Real Estate.
Request our complete guides, free! You'll receive top down picture of nearly everything you need to consider as a real estate buyer or seller in any market. Get more informed by requesting our guides below!
YOU'LL LEARN
 Top 10 things you need to know before selling your home, including tips for low cost improvements for a better selling price  Discover how you know when it is right to make that repair, and knowing when and how to invest in your house  A complete step by step breakdown of real world facts VS real estate reality TV shows, comparing and contrasting the differences  The Seven Steps to Owning a Home, and how to maximize the success of your transaction every step of the way
Download the guides below or ask a question and we'll answer promptly!
Contact Our Team
SEE WHAT OTHERS ARE SAYING
Shy was great- she was extremely professional
Shy was great- she was extremely professional, communicated effectively and timely, and was very pleasant to work with- and tremendously patient with a couple of flaky buyers! She took care of everything in advance as we were out of town buyers, and has continued to offer help even after the closing. We cannot say enough good things about Shy- we had a terrific experience working with her and would not hesitate to use her again or to recommend her to others
Carrie AnneMessina
,
Beech Mountain
Shy is by far the best agent we have ever worked with
Shy is by far the best agent we have ever worked with and the ONLY one we will work with in the future. She is kind and cared that we found the perfect home for our family. She is not pushy, is knowledgeable and worked very hard to ensure we found a home and were able to make it to closing. She honestly went above and beyond what we expected and took care of issues that came up quick leaving us with little to worry about. Shy is professional and will make your home buying experience a happy one.
zuser20160724114833776
,
West Jefferson
Chad had some excellent contacts throughout the process
After half way searching for 3 years in and around Boone, NC, my wife and I were ready to move the process along and we needed help. Chad was very willing to show us many different houses that we specifically requested to see, but also recommended many more as he learned our wish list and particulars. He was very respectful of our price range and gave us great advice on what was a realistic target price for the homes we were seeing. After putting in an offer on a house and losing, we felt pretty discouraged. Chad went out of his way to reassure us that the right house would come along and helped coach us through the emotional slump of losing a negotiation. Finally, Chad had some excellent contacts throughout the process, from mortgage brokers to inspectors, to local businesses for a specific need, he provided a great deal of expertise to the process while still allowing us to drive and make decisions as we saw fit. I would not hesitate to use Chad Gryder again for any real estate needs!
Very Pleasant and Honest!
Chad represented us in the purchase of our first home in Boone. He was very helpful and we ended up with a great deal. His advice was on point and his willingness to do whatever was necessary to help us was commendable. He was very pleasant and honest to work with.
Andy and Jenny Brooks
,
Boone, NC
Chad made our real estate experience - relaxing!
Chad made our real estate experience of both buying and selling – believe it or not – relaxing! Chad's experience, calm demeanor, integrity, and willingness to go above and beyond to help us in any way gave us peace of mind and confidence in the process. I cannot recommend him highly enough!
Chad made the house search fun and enjoyable
Chad was a very thorough and professional realtor. He always made us feel comfortable with his honest input. Chad never pushed us farther than we wanted to go. He attempted to teach us about th e market and the houses in our price range so that we could fully understand what was a good fit for us. When we started, we did not really know what we were looking for but after an extensive search we found our house in only three months. Chad made the house search fun and enjoyable and when we decide to move again we will most certainly call Chad and you should too!
We could not have been happier!
My husband and I worked with Chad when we purchased our first home in 2012. We could not have been happier! Chad perfectly understood our needs and our budget, and was so helpful in guiding us through the process, from finding a property we loved, to securing financing, to negotiating a purchase price. He was always very responsive, and always made us feel very comfortable.
Chad is one of the more conscientious Realtors I've worked with
Chad is one of the more conscientious Realtors I have ever worked with. The man will take a weedeater to your site to make the house more presentable to potential buyers. He is as responsive as they come. Kept on top of listings and showed us our current home the day it was listed.
Chad Gryder in a word, unbelievable!
In a word, unbelievable! Chad Gryder took care of everything for us when at the last minute, we were unable to make the trip from MI to NC to close on the perfect home he had found for us. When I frantically called and told him our precious dog went missing he said, 'you stay there and find your dog and I'll take care of everything here' and he surely did. He over-nighted all the paperwork to us, completed the deal, did the walk-thru for us, kept a key and checked to be sure the house was secure in our absence. He even bought us a one-year warranty on our new home and found someone to cut the lawn! We were blown away by his willingness to go out of his way for us even after the sale. Chad's a remarkable person who knows the area well and could direct us to whatever services we needed. He's the first friend we had in our new area and truly dependable. We know we can count on Chad should we ever need assistance.
He went out of his way to help us
Chad was instrumental in helping us find our home. Moving from out of state to a new area, we relied on his expertise to help us find a house quickly. Not only did Chad show us numerous homes i n person, he emailed extensive lists of houses for us to research online. He is extremely quick to respond and went out of his way to help us. I highly recommend Chad.
Chad is by far the best Realtor we've worked with
Due to my career, I have purchased over 10 homes in 4 states. Chad is by far the best Realtor we have ever worked with. He does the best job of researching properties, targeting needs, and savi ng time by informing his clients of the area based on his deep knowledge. He was truly a full service Realtor, in the sense that I had to do nothing other than look at homes and show up to the closing after selecting one. I highly recommend Chad.
Chad is extremely knowledgeable
Chad is extremely knowledgeable about the local real estate market, local area, and real estate process. He was always available to show properties when needed and highly organized in the proce ss. He is both very personable and professional
I highly recommend him!
As a first time home buyer, I didn't know what to expect. Chad was so patient, flexible with meetings, and very supportive throughout the whole process. I highly recommend him!
Chad Gryder, best Realtor around!
Chad is by far the best Realtor in the High Country! He was always willing to meet us at any time during the week and weekends to show a home. Chad is friendly and makes you feel like family wh ile showing you houses. He was honest about the homes we visited when it came to them being on the market for a while or having any "issue" involved with them that might need fixing, which was SO helpful. Also, he always stayed within our budget and respected that range the whole time we worked with him. We never felt pressured to purchase a house nor did we ever feel like he was trying to push a more expensive house towards us. With Chads incredible pursuit for the perfect home for us, in just 3 months of searching we found our home. Our home was a short sale which meant a lot of paperwork and logistics we didn't understand and Chad was right there assuring us it would work out from the start. We started our offers in October and weren't able to close until January because of all the "stuff" and paperwork needed to be completed. Everything I felt was being handled perfectly because we had Chad there to take care of things. He emailed us with updates and was always positive in that waiting period. We were so blessed to have Chad as our Realtor. With his awesome personality and heart for the job we enjoyed house searching with him. He always made us feel welcome and we laughed like old friends. We even learned about his family which proves how personable he is. If we ever move again we know exactly who we will call, Chad Gryder, best Realtor around